Industrial solution provider, Tego Inc is pleased to announce a partnership with RF Controls to deliver Tego's smart factory solution to aerospace and defense companies and other discrete manufacturers. 
"RF Controls' hardware seamlessly plugged in to Tego's end-to-end platform solution." said Timothy Butler, Founder & CEO of Tego. The result is a best in class connected solution for use in rugged production and supply chain environments. "This enhances Tego's platform solution, which delivers enterprise-wide visibility, automated process traceability, and integrated reporting with other software programs like MES and SAP. By teaming together, we facilitate faster solution adoption and implementation among customers." 
Tego's platform solution targets the estimated $40 Billion smart factory market segment consisting of aerospace and defense manufacturers. The solution delivers automation and digitalization of production floor inventory, goods movement, and includes manufacturing data process flows and real-time tracking capability. Installed on-premise or in the cloud, companies benefit from the solution's integrated data analytics which integrates horizontally and vertically for maximum operational benefit and real-time business insights. 
Under the agreement, Tego will showcase RF Controls real-time location hardware. The initial collaboration will focus on real-time tracking of parts, components and materials used by discrete manufacturers throughout their production facilities and as they transform into finished goods. RF controls Co-Founder and Chief Information Officer, Todd Spence, indicated that "Tego's solution delivers the most comprehensive business process management solution in a no code, automated, platform for customer's ease of scalability. Tego's end-to-end solution empowers customers with real-time business insights and automated reporting for improved throughput, better profit margins and dynamic resource management planning."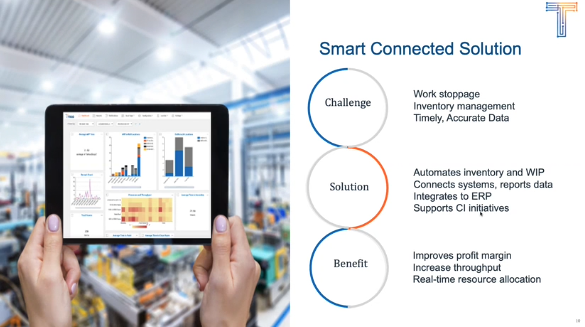 Smart Connected Solution: Enterprise-Wide-Visibility for dynamic, real-time operational planning. The Tego platform includes Asset Locator tools for production floor showcasing pinpoint location of RFID tagged items using overhead RF Controls CS Smart Antennas (CS445B and CS490)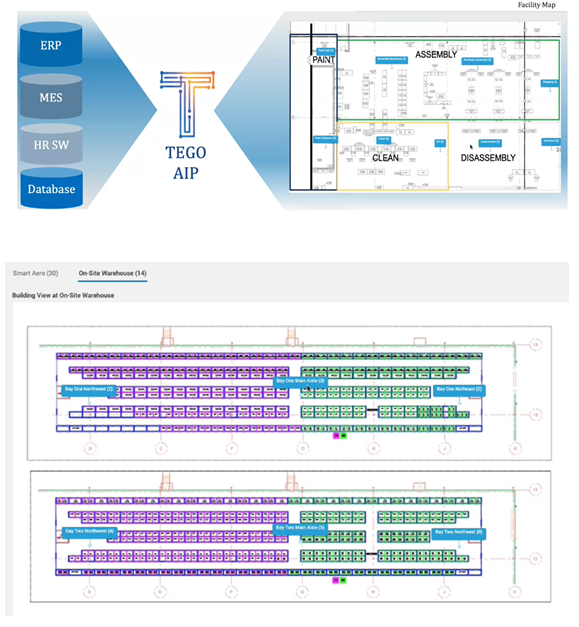 ABOUT TEGO INC
Tego delivers a platform solution for industrial asset tracking, supply chain traceability, and process management. The company's award-winning platform provides edge intelligence in both disconnected and inhospitable environmental conditions. With thirty granted patents, Tego's platform is an interoperable system for building rugged IoT deployments. Tego, founded in 2005, is based in Waltham, MA.
Customers & Partners: Intelligent assets for intelligent partners. Tego has delivered value and savings for leading B2B companies across the globe.
Timothy
Butler | Founder & CEO
O: 781-547-5680
x700   E: tbutler@tegoinc.com
204 Second Avenue,
Suite 110 Waltham, MA 02451 USA
www.tegoinc.com
RF Controls is headquartered in St Louis and its products are made in America. The company is enabling a link between the physical and the digital world through its overhead Passive RFID RTLS solution. Its award winning CS Smart Antenna, Best New Product RFID Journal 2019, is part of the foundation for a connected future where logistics, manufacturing and retail are transformed into continuous, hands-free, location captured data of every item and asset. For some customers it is the first time they can truly see what they have been trying to manage all along.